Regular price
$29.40 USD
Sale price
$27.93 USD
Unit price
per
Sale
Sold out
Share
Product Updated based on' our customer feedback' : 3/7/2021
As riders , we have to face the facts ; every second on' two wheels is a risk. From the daily rider , the tourer or the weekend warrior, accidents can occur any time and any where.
Stay prepared with our Personalized Safety Information Sticker Set. Each set is printed on waterproof vinyl material and laminated to prevent tampering. It is robust, long lasting and tamper proof.

We are' subsidizing 5$ off this product to keep the price' low for every biker to have it.' As bikers ourselves, we believe it is important to ride safe.
Your Personalized Safety Information Set gives essential information to those around you during emergencies.
First Name and Last Initial
Blood Type ( printed on your Personalized set )
Medical Allergies ( printed on your Personalized set )
Data Validity ( to ensure information is updated )
Motorcycle Make and Model ( to validate identity )
Emergency contact ( optional )
Each set contains :
2 large stickers (54mm x 85mm)- perfect for pannier, box and tank
2 Medium Stickers

(40.5mm x 64.5mm)

- perfect for Tank and inside of windscreen.
2 small stickers' 

(54mm x 85mm)

- perfect for helmets, tank, or fairing application.
4 Design options to suit your motorcycle color scheme.
View full details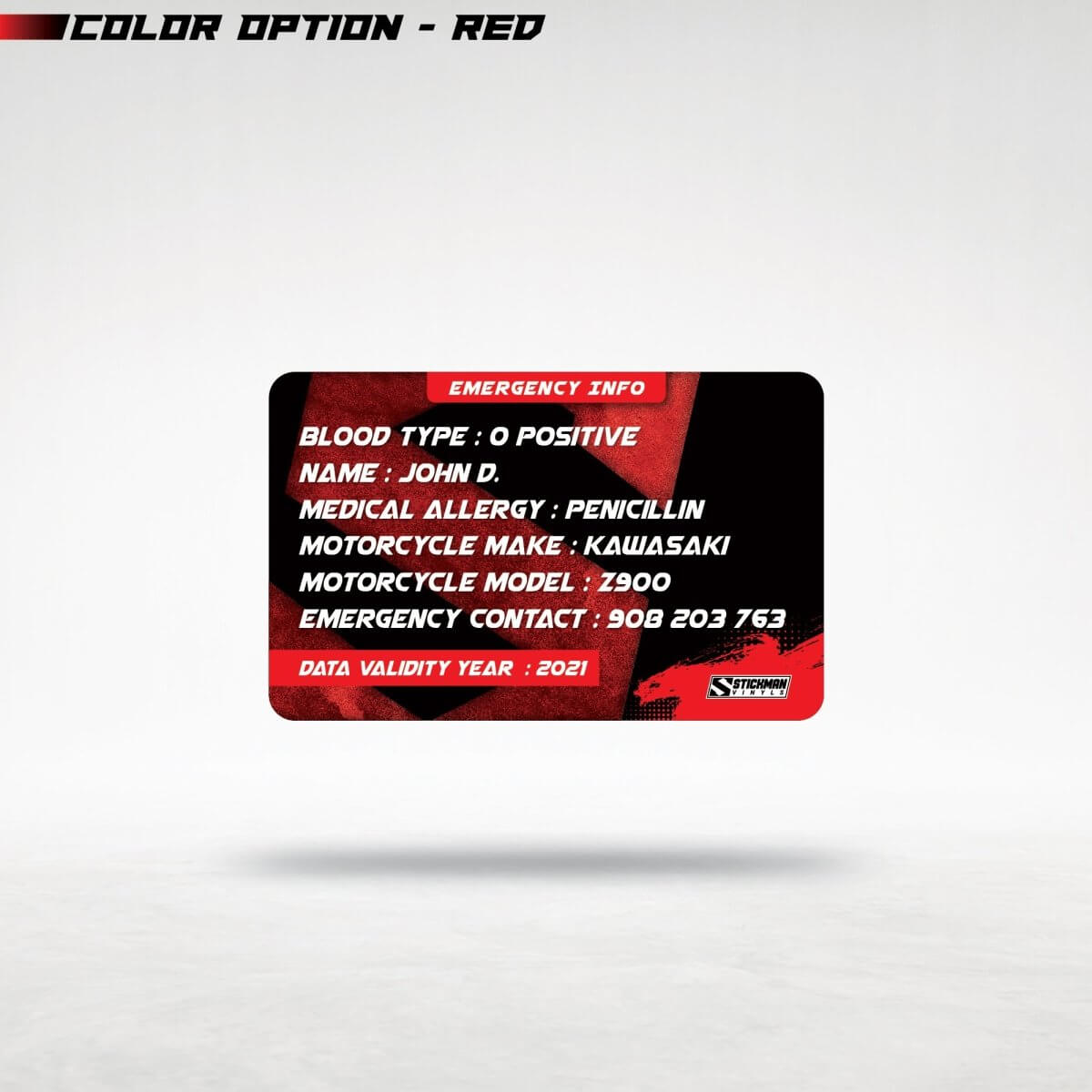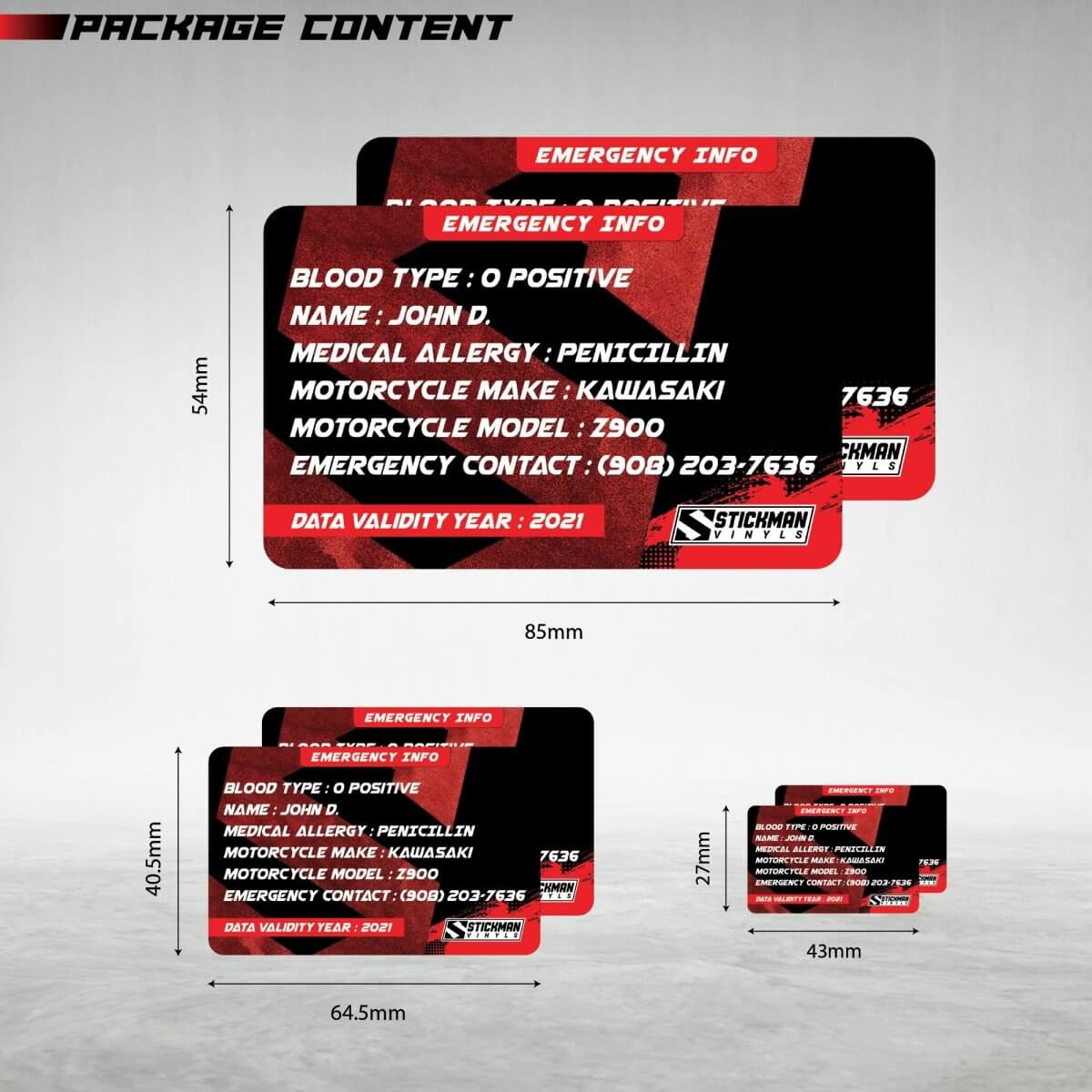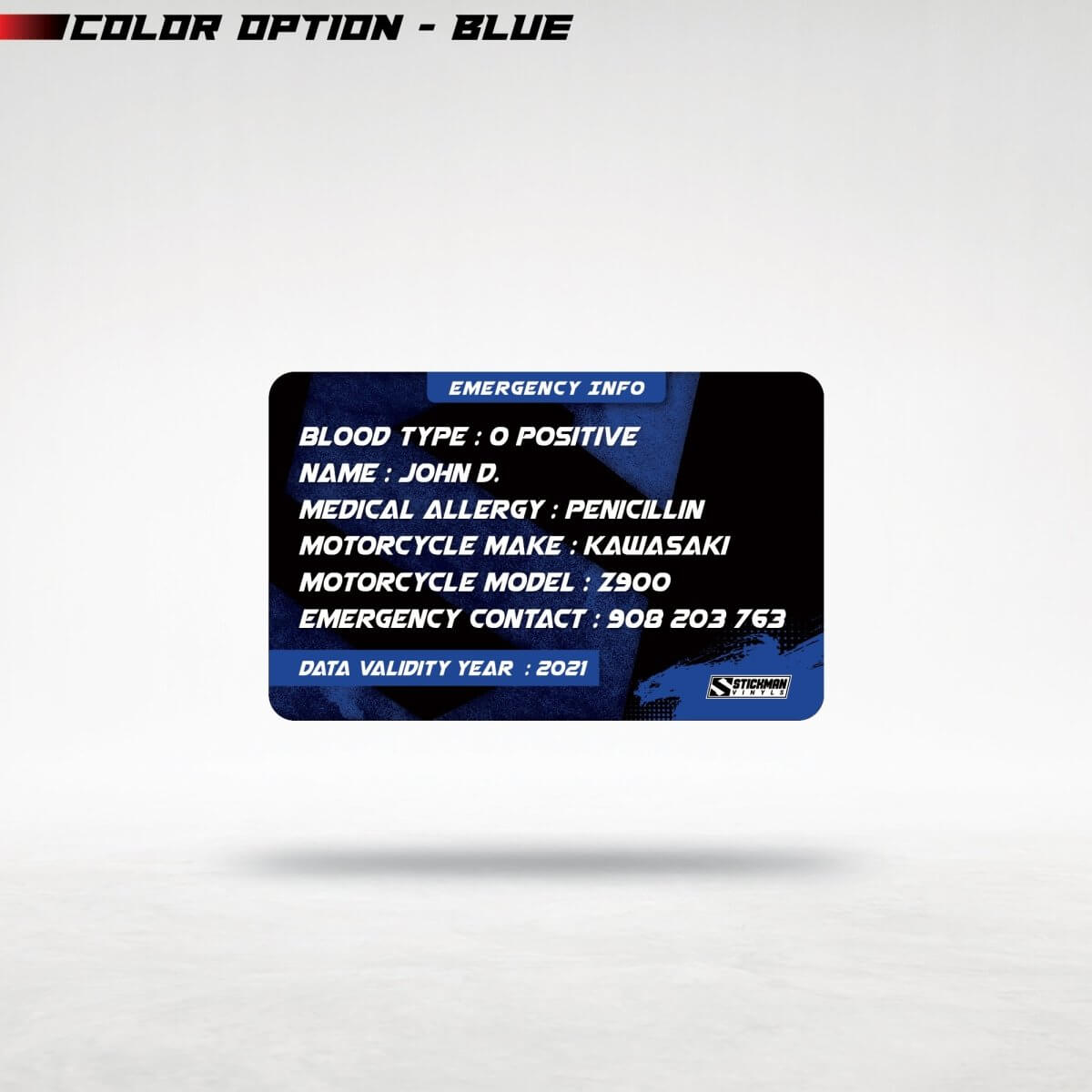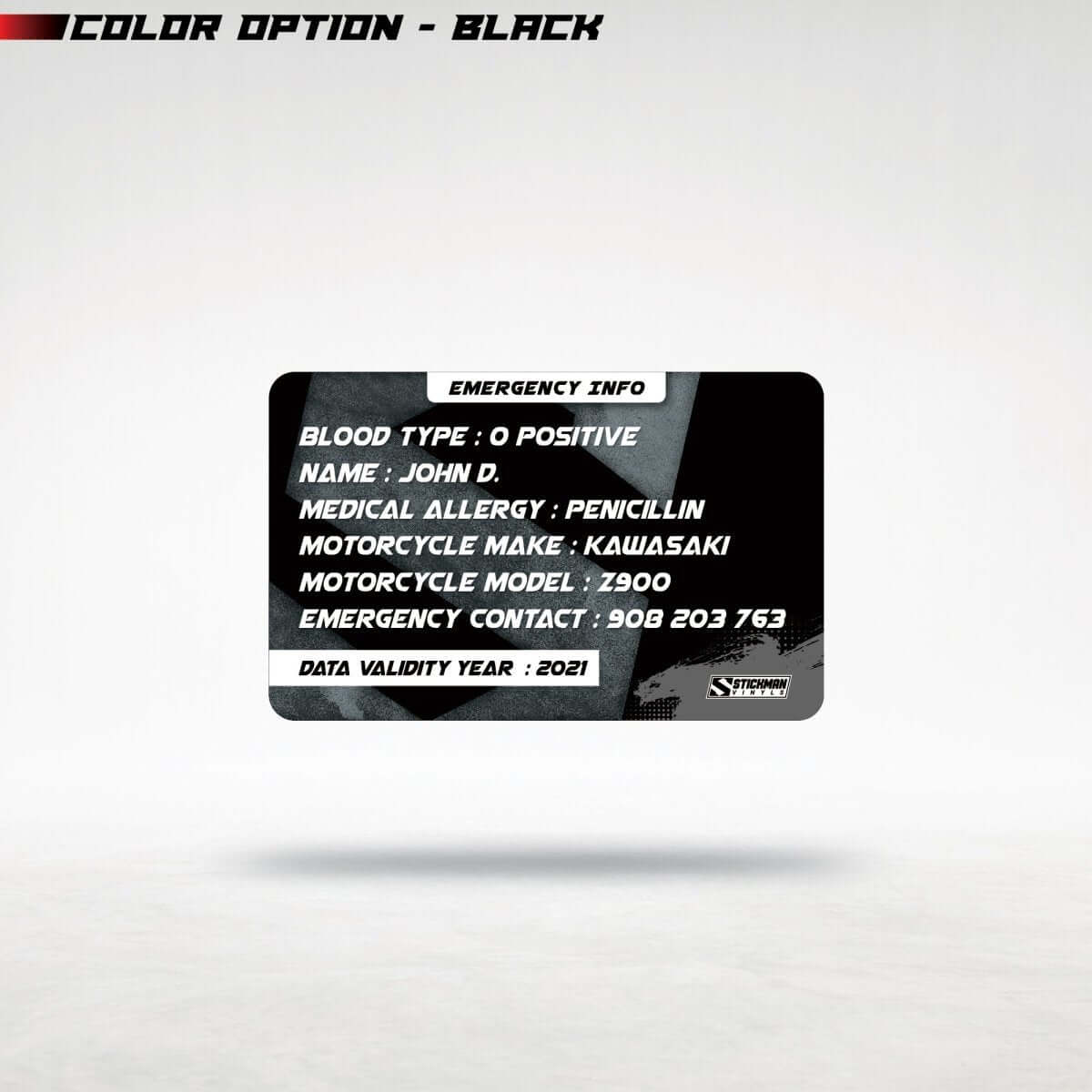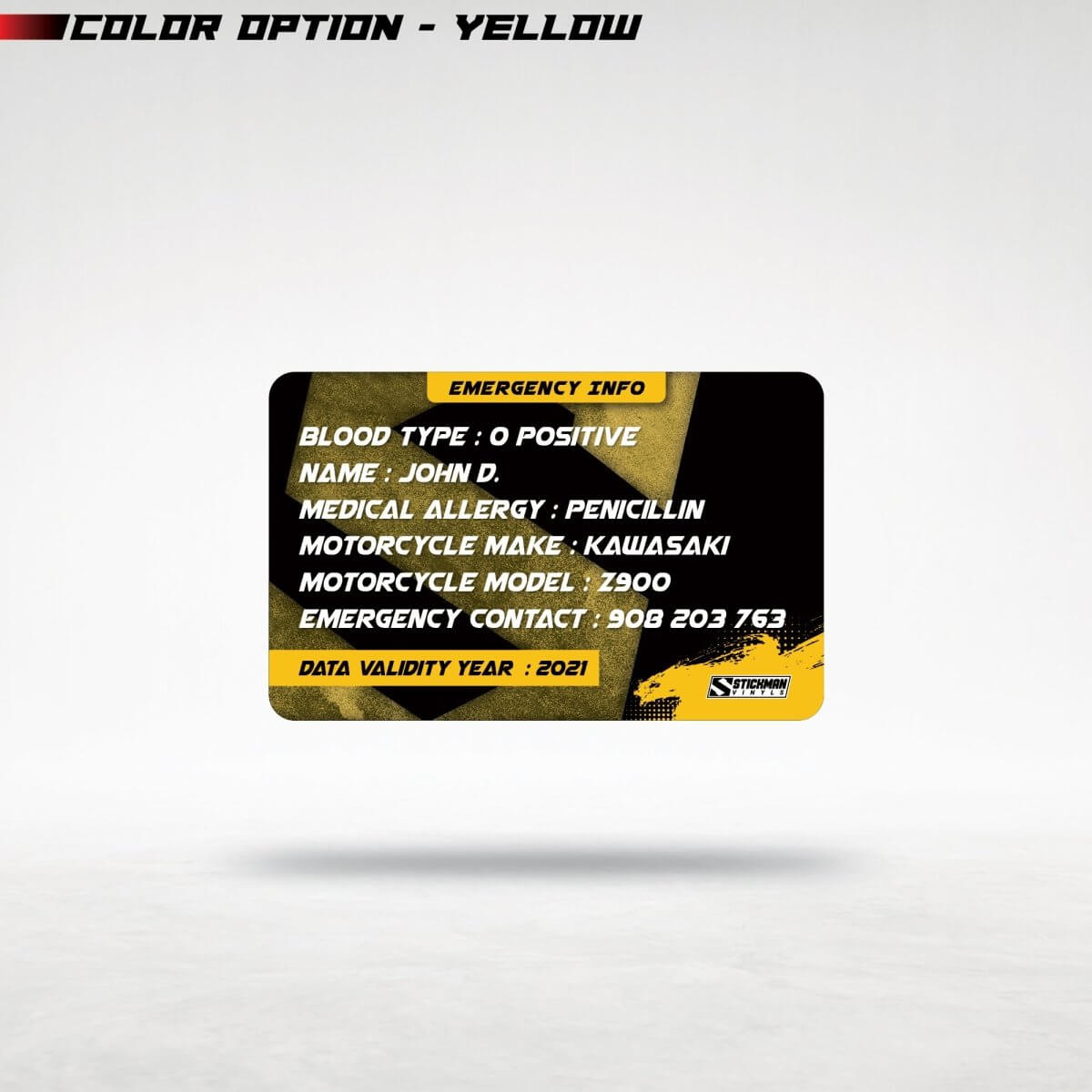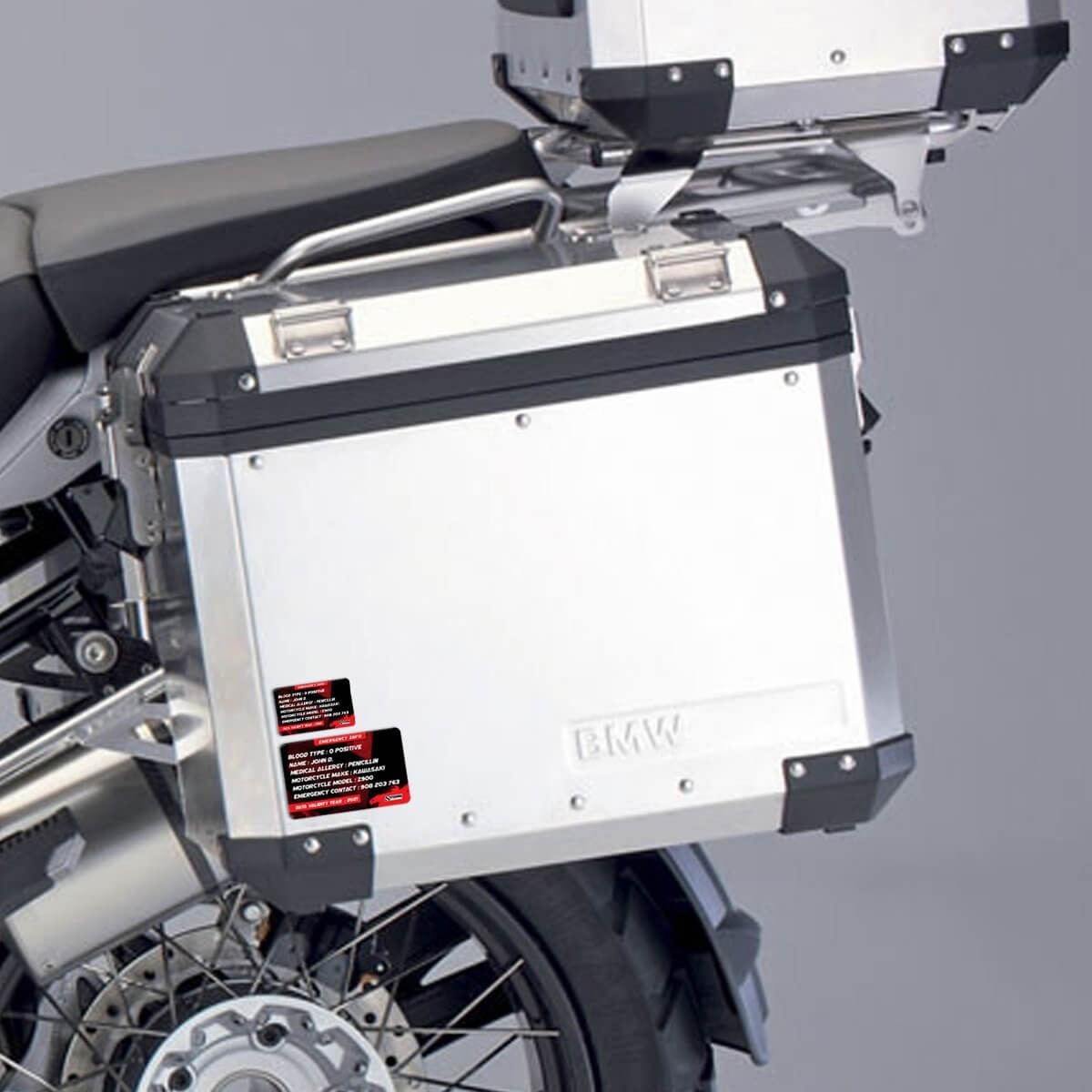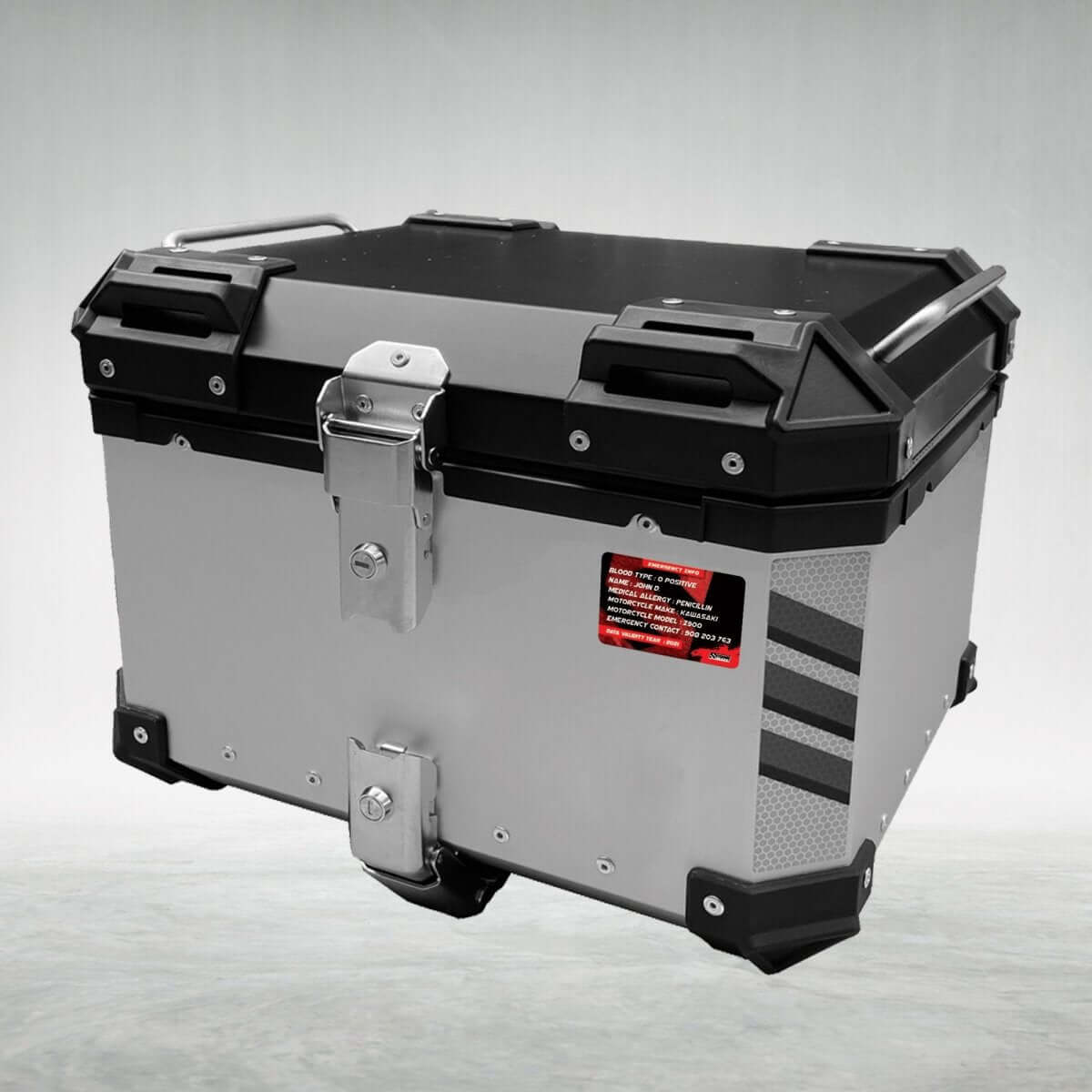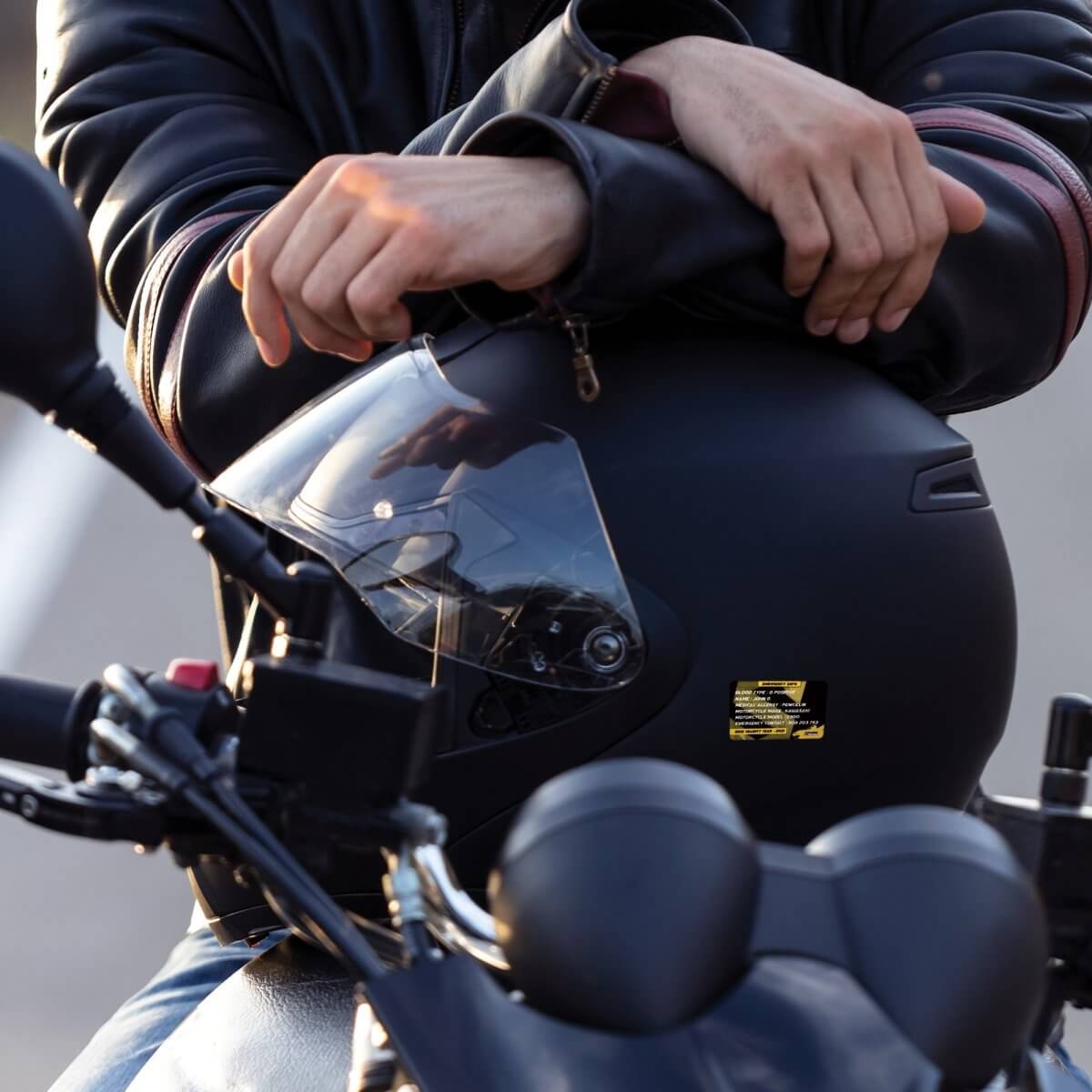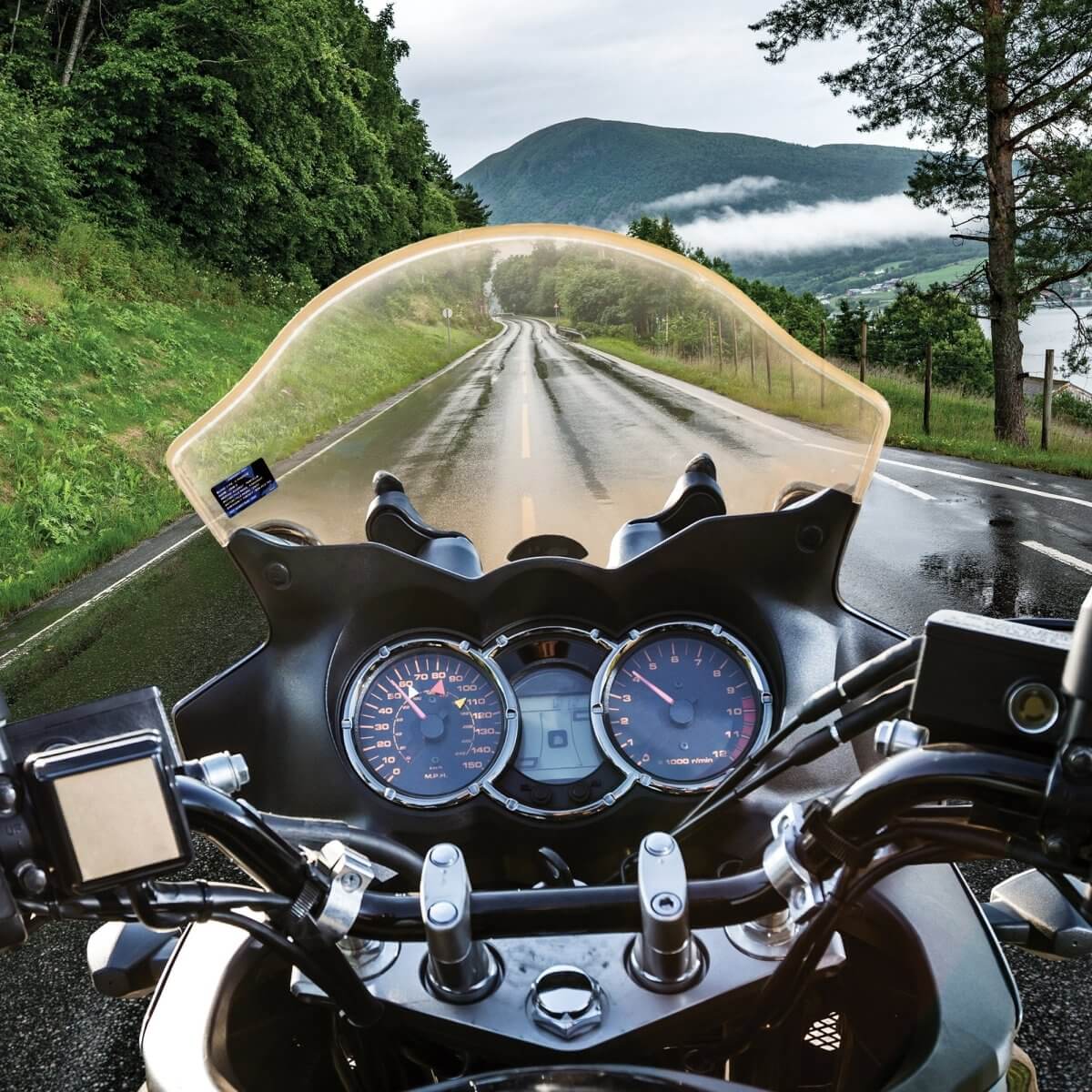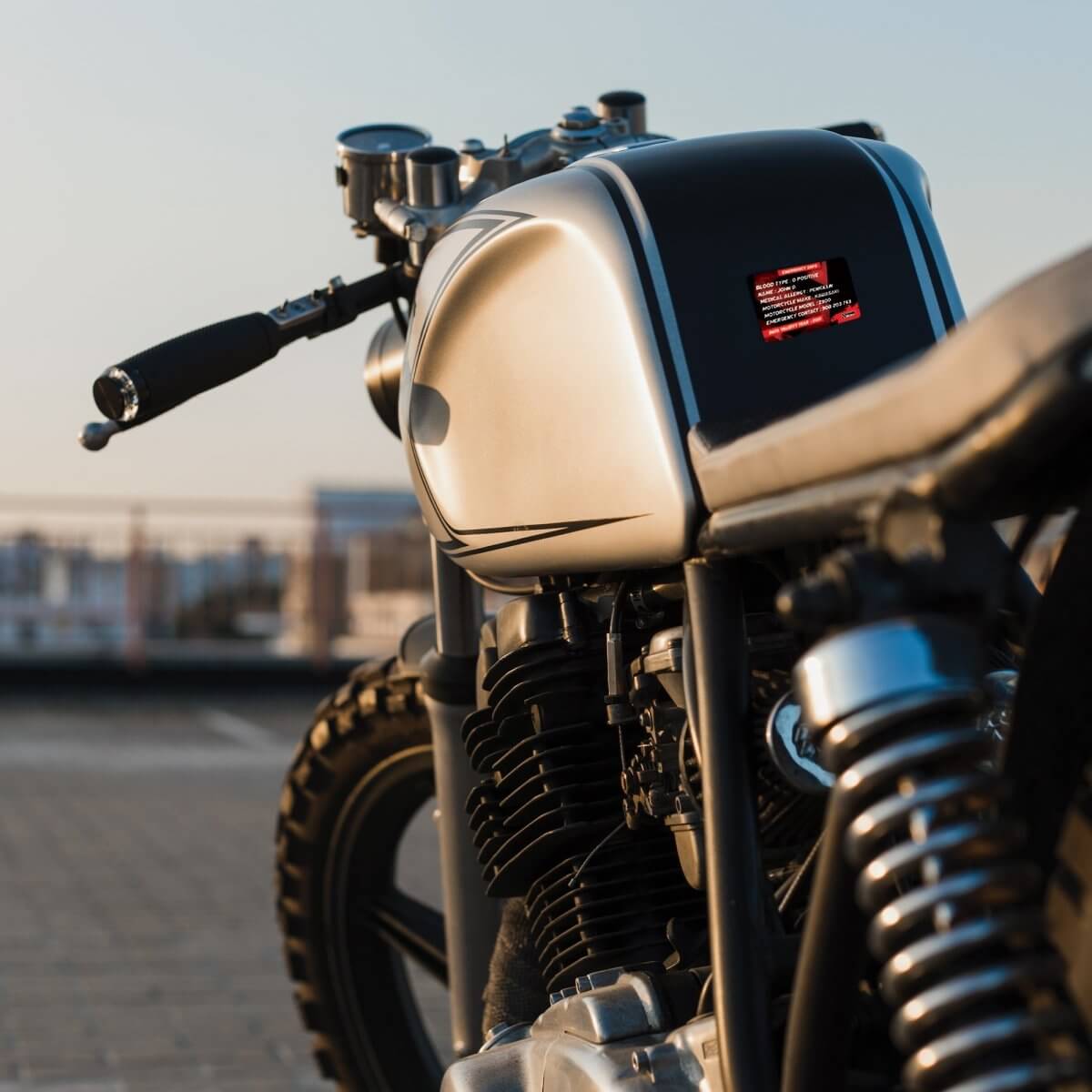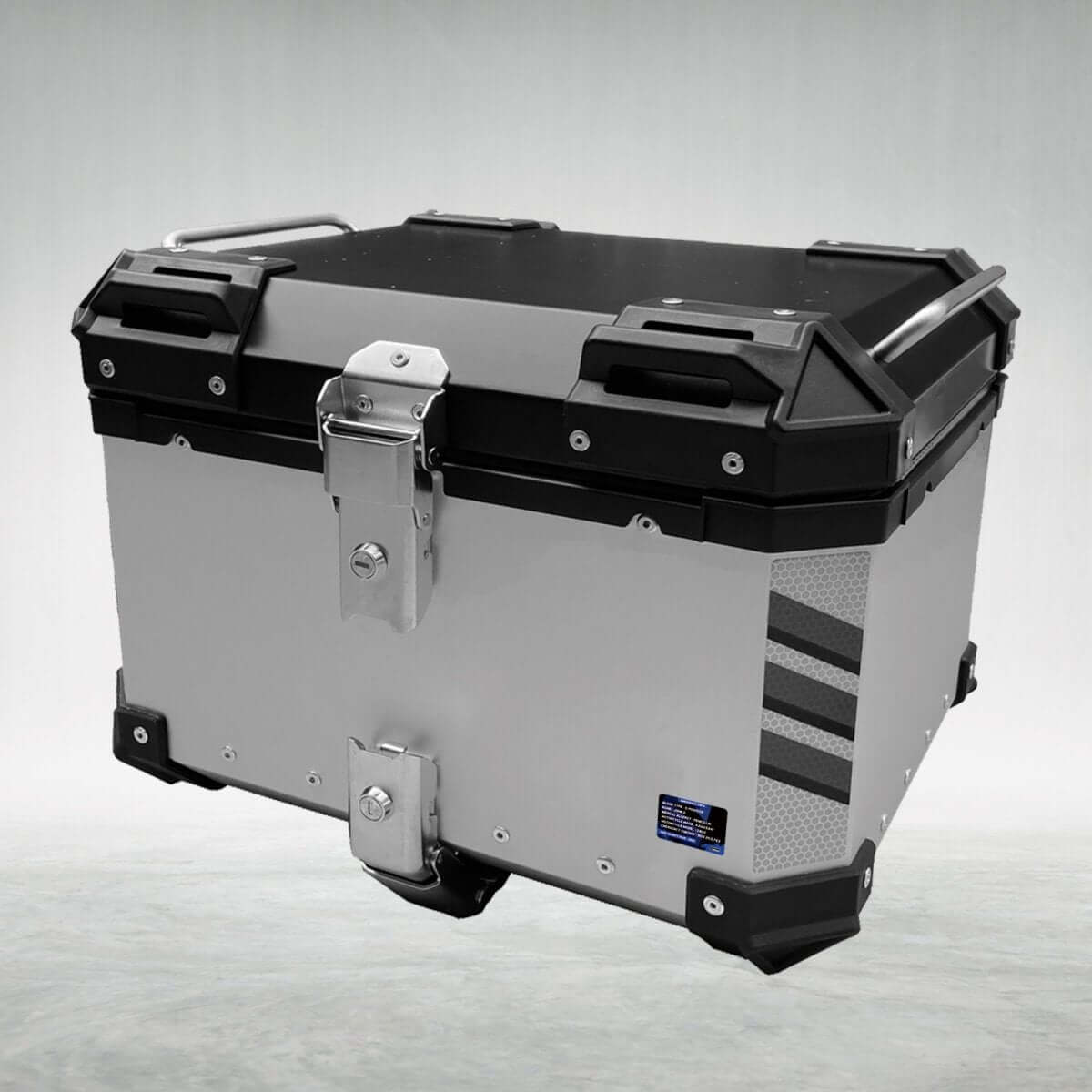 Browse our sticker collections below :