written by Rasya Arasy
What did you picture in your head when you first purchased your motorcycle? Maybe an image of the both of you (yes I referred to your bike as a person) with a basket full of french baguettes trotting off to the sunset with an unbelievable view following you in the background. Here we have listed the best spots for you to turn that dream into reality! Guaranteed it is going to be one smooth breathtaking ride.
The Great Ocean Road, Australia
According to National Geographic, The Great Ocean Road or Victoria's best-known highway, runs 150 miles of just purely beautiful scenic drive along the Victoria coast to the South Australia state line. Along the way, you will be exposed to Australia's best-untamed nature and its gnarly (excellent, not dangerous) surfer culture. You get to discover hundreds of bays and great secret ocean beaches of just pure white sand and the bluest reflective water.
No need to fret on accommodation because many others would be travelling as well in the summertime and there would be open camping sites that allows you to sleep right under the stars. You will also find an abundance of food options along the coast from cheesy vegemite toasts to the classic Australian BBQ (Barbie) and gelato by the beach.
Cape Town Circuit, South Africa
Incredible roads for motorcyclists with an amazing scenery of the city Cape Town, its gorgeous Addo Park, and from afar you can spot the iconic Table Mountain. It is also one of the best circuits around the world as they often host Formula 1 Grand Prix.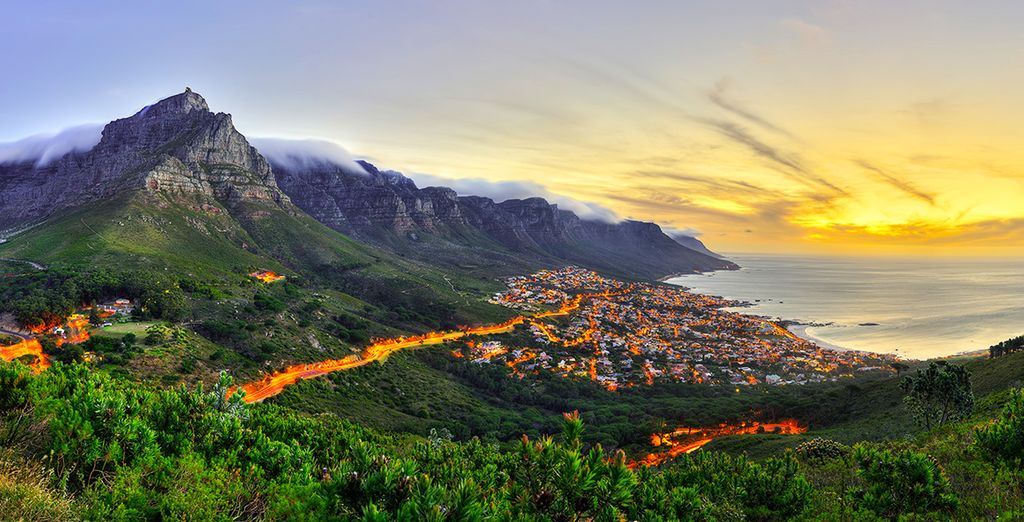 Pacific Coast Highway, California
This highway could even be categorised as a star highway. Not only that it has gotten referenced to in thousands of songs, this California State Route 1 is the major north-south state highway that is the longest state route in California (covers counties like the Orange County, Los Angeles County, San Luis Obispo, and many more counties all the way through San Francisco. Ride on the American Dream!
Fjordland, Norway
It is a 280 miles ride from Bergen to Andalsnes (the land of the Vikings!). Many say that this road is blessed with fantastic switchbacks and mother nature's gift which is the beautiful fjord! You will be bound to stop driving and be called out to enjoy the breathtaking view of nature with the best ferry rides through Naerlandsford; the world's longest and deepest fjord!
Ceuta to Marrakesh Loop, Morocco
If you are looking for a more exotic ride, maybe through the desert and want to catch glimpses of kasbahs and souks? (picture Aladdin's world). This loop is the top destination for you! The route may not have many sights into it but we're not talking about the end goal here, and what matters is the journey! According to CNN, make your way through the wild Rif Mountains for Fez then "after rolling off the ferry at Ceuta… traverse the Atlas Mountains (snow-capped in winter) to hit the Sahara at Erfoud".
May one of these iconic routes be in one of your bucket lists! Have an epic ride!